Every case is different, but they are also similar in many ways. A strong, creative and consistent litigation strategy is essential to achieve the your objectives.
Learn More
If you have been arrested for DUI/DWI or APC, call our office right away. We represent alcohol-related driving offenses everyday all across the state.
Learn More
Daniel Bays
Daniel R. Bays is the owner and lead attorney for Bays Law Firm, P.C.  Daniel is a graduate of Carl Albert High School where he was the school's Valedictorian.  Daniel graduated from Oklahoma Stat...
Read More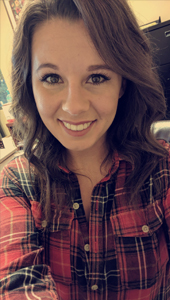 Mirandie Denton
Mirandie Denton joined Bays Law Firm, P.C. in 2013.  She is a graduate of Rimrock High School in Bruneau, Idaho.  As the firm's legal assistant, she is in charge of docket management, office a...
Read More
Client Testimonials
I was going through a very tough custody dispute with my ex-wife. My attorney, Daniel fought hard for me and I really felt like he cared about my situation. I would highly recommend this firm to anyone.
I needed a divorce and I was very afraid of my soon-to-be ex-husband. Daniel worked hard for me and I was able to protect my children and keep custody of them.
This is a very organized and efficient law firm. My calls were returned promptly and I could schedule meetings with ease.  Mirandie was very friendly to speak to and Daniel always called me back in a reasonable amount of time.
I was arrested for a DUI in Shawnee and not only did Daniel get my case dismissed, I got my driver's license back as well. I could not have asked for a better outcome.